HEART ATTACK nous propose sa reprise de GENESIS « Jesus He Knows Me »
https://heartattack.afr.link/JesusHeKnowsMe
Nouvel album « Negative Sun » le 10 juin via Atomic Fire Records
https://heartattack.afr.link/NegativeSun
HEART ATTACK à propos de la reprise :  » 'Jesus He Knows Me' est une chanson spéciale pour Heart Attack. Nous écoutons beaucoup de musiques différentes, et nous sommes tous fans de Genesis et de Phil Collins. Nous avons enregistré pendant la pandémie, une période sombre pour tout le monde, et nous voulions enregistrer une reprise amusante qui contrasterait avec le reste de l'album. Ce titre a été un énorme succès au début des années 90 et c'était un beau défi d'en faire une chanson métal sur laquelle tout le monde peut headbanguer. »
Journée promo le mercredi 4 mai à Paris/Black Dog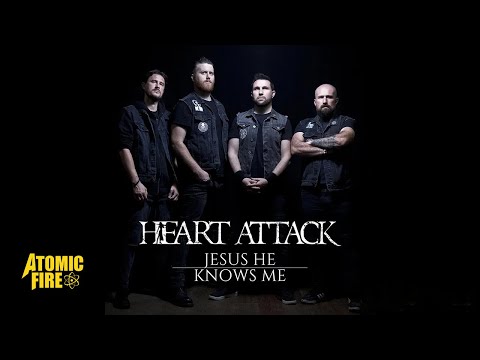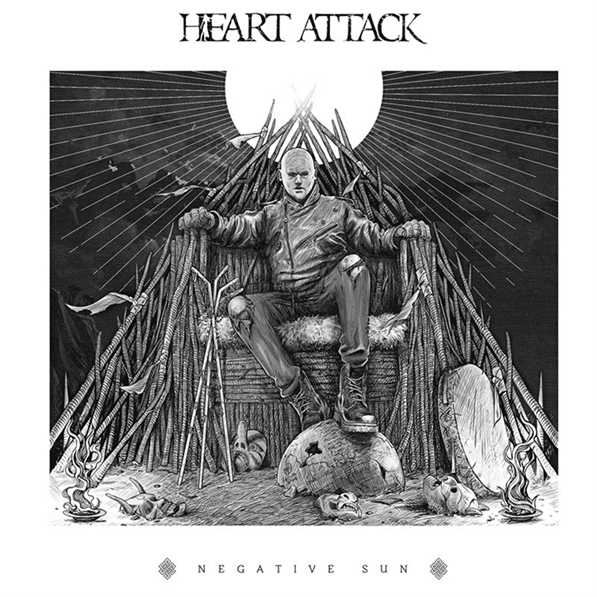 TRACK LISTING:
1. Rituals
2. Septic Melody
3. Wings of Judgement
4. World Consumption
5. The Messenger
6. Twisted Sacrifice
7. Bound To This Land
8. Take Your Pride Back
9. Negative Sun
10. Jesus He Knows Me (Bonus Track)
Le nouvel album « Negative Sun » sortira sous la forme d'un Digipack en édition limitée (avec un titre bonus), d'une édition vinyle marbrée blanche/noire et numérique, ainsi que d'une édition CD Jewelcase (avec un titre bonus) aux États-Unis. 
En outre, HEART ATTACK rééditera ses deux premiers albums « Stop Pretending » (2013) et « The Resilience » (2017) à nouveau en CD Jewelcase. 
Photo by Acqualeni Manuel
HEART ATTACK is:
Kevin Geyer – Rhythm Guitar, Lead Vocals
Christophe Icard – Drums
Chris Cesari – Lead Guitar, Keyboards
William Ribeiro – Bass Guitar, Lead Vocals
Une news Replica Promotion