Les géants du métal nordique AMORPHIS ont récemment sorti  » The Moon « , un avant-goût magnifiquement envoûtant de leur prochain album  » Halo « , dont la sortie est prévue le 11 février 2022 via Atomic Fire. Pour raccourcir l'attente jusqu'à l'arrivée de leur deuxième single,  » On The Dark Waters  » (sortie le 28 janvier), le groupe a annoncé la sortie d'un single 7″ bleu/blanc du même nom, en édition limitée, qui sortira le même jour. Le 7″ peut être précommandé dès maintenant, ici :
https://shop.atomicfire-records.com/product/43160/on-the-dark-waters-blue-white-vinyl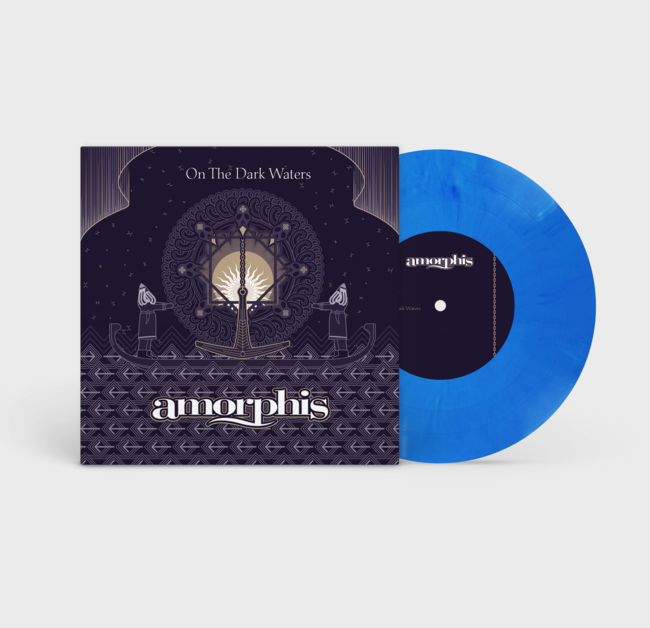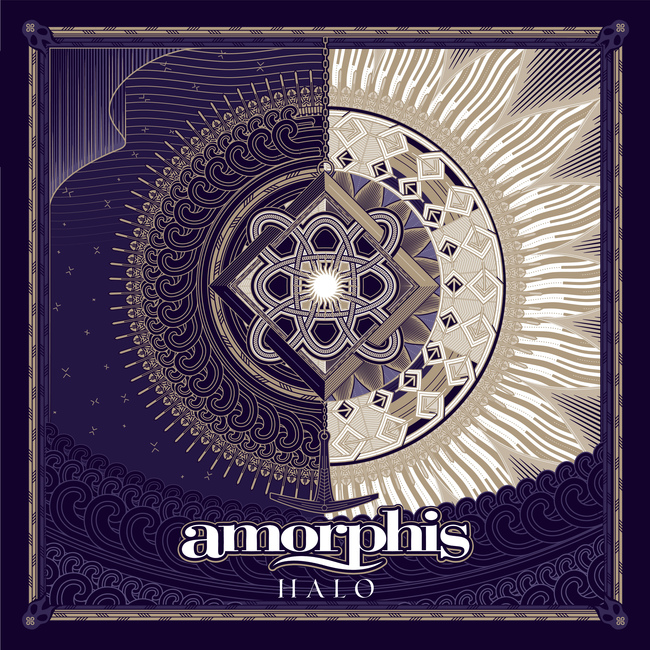 « On The Dark Waters » (Single 7″ vinyle bleu/blanc) – Liste des pistes :
Face A : On The Dark Waters
Face B : We Accursed (live)
De plus, AMORPHIS a lancé le premier épisode d'un documentaire donnant un aperçu du travail en studio du groupe. Regardez le batteur Jan Rechberger parler de sa partie du processus d'enregistrement de l'album, pour lequel il a coopéré avec Oskari Auramo entre autres, sur YouTube, ici.
Jan déclare : « Bien sûr, le processus de production a été un peu différent cette fois-ci à cause de la situation de Covid ; tout a dû être fait à distance, donc Jens [Bogren ; producteur] n'était pas là pour nous botter le cul. Mais dans l'ensemble, le résultat résistera à l'épreuve du temps un peu mieux que nos précédents disques à mon avis, car il est encore plus progressif et encore plus imprévisible : ce sont des chansons un peu plus longues et je pense encore plus lourdes, rythmiquement plus intéressantes et un peu plus rugueuses. »
Regardez la vidéo de « The Moon »
Nouvel album « Halo » 
« Halo » sera disponible dans les formats suivants
– CD-DIGIPAK
– 2LP IN GATEFOLD:
black

picture

gold (wholesale excl.)

red (US excl.)

blue marbled (band shop excl.)

yellow/blue marbled (Atomic Fire excl.)

orange marbled (Napalm Records & UK excl.)

red/blue marbled (Levykauppa excl.)

white/blue marbled (EMP + US excl.)
– BOX SET (incl. 2LP, excl. »Live In Europe 2018-2019« bonus CD, flag, slipmat and button):
white vinyl

green/blue marbled vinyl (Atomic Fire excl.)

silver vinyl (EMP excl.)
– TAPE (Levykauppa excl.)
 
»Halo« – Track Listing:
01. Northwards
02. On The Dark Waters
03. The Moon
04. Windmane
05. A New Land
06. When The Gods Came
07. Seven Roads Come Together
08. War
09. Halo
10. The Wolf
11. My Name Is Night
:
Photo Credit: Sam Jamsen

AMORPHIS
Tomi Joutsen | vocals
Esa Holopainen | guitars
Tomi Koivusaari | guitars
Santeri Kallio | keyboards
Olli-Pekka Laine| bass
Jan Rechberger | drums
Une news Replica Promotion